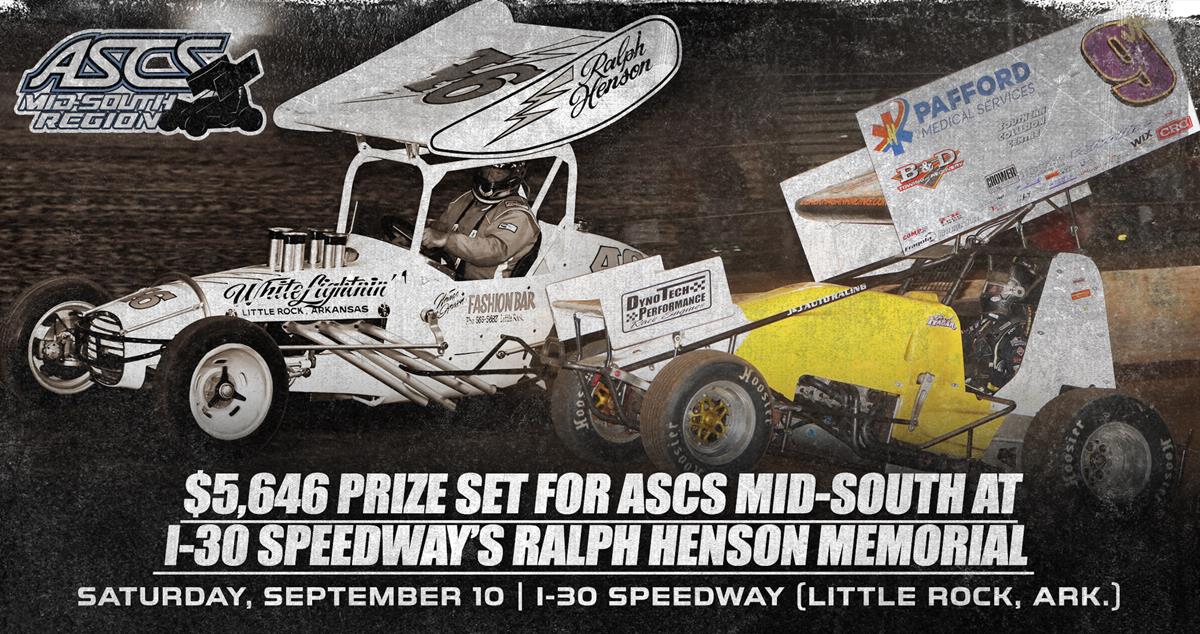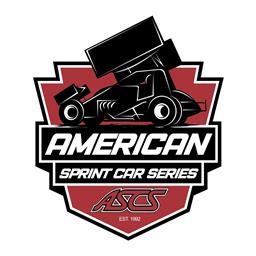 ---
$5,646 Prize Set For ASCS Mid-South at I-30 Speedway's Ralph Henson Memorial
(Image Credit: Brandon Young and Scott Frazier)
Bryan Hulbert – LITTLE ROCK, Ark. (September 7, 2022) The 15th annual Ralph Henson Memorial takes place on Saturday, September 10, at Little Rock's I-30 Speedway with a $5,646 payday up for grabs with the ASCS Mid-South Region.
Off his 11th overall win of the season this past weekend at Lake Ozark Speedway, Marion's Derek Hagar is set to defend his 2021 victory. More wins than anyone in the Ralph Henson Memorial, Hagar has won the annual tribute three times, with previous triumphs in 2016 and 2018.
Other winners include Tim Crawley (2019 and 2015), Zach Pringle (2010 and 2011), Gary Wright (2008), Jeff Swindell (2009), Dal Howard (2012), Cody Gardner (2013), Jordon Mallett (2014), Tony Bruce, Jr. (2017), and Mark Smith (2020).
Saturday, September 10, opens at 5:00 P.M. with racing at 7:30 P.M. (CDT). Tickets are $20, with Kids 12 and under admitted free into the Grandstands compliments of Henson Racing.
The last tune-up for drivers before the COMP Cams Short Track Nationals at the Arkansas quarter-mile, the night will also include Bennings Heat & Air IMCA Modifieds Cadillac Chassis IMCA Stock Cars, Bumper to Bumper IMCA Mod-Lites, and C8 Motorsports Young Guns'.
I-30 Speedway is located on the I-30 Frontage Road, eastbound at Exit 126. More information on the Speedway is at https://www.i-30speedway.com or by calling (501) 455-4567.
The 2022 season will mark the 31st year of competition for the American Sprint Car Series. Spearheaded by the Lucas Oil American Sprint Car Series presented by the MAVTV Motorsports Network, the ASCS Nation includes 11 Regional Tours encompassing both wing and non-wing competition.
For other news, notes, and information on any of the tours under the ASCS banner, log onto http://www.ascsracing.com, follow on Facebook, Instagram, and Twitter (@LucasOilASCS).
---
Submitted By: Bryan Hulbert
Back to News